I have been attending WordCamps for a long time now. My first was back in 2009 for WordCamp UK in Cardiff, my most recent WordCamp Manchester 2018. More recently there has been the trend of filming the talks and these are then placed on the WordPress.tv website.
Filming talks is a great idea and allows attendees to see videos from the alternative tracks available as well as allowing people who could not attend the event to view the talks. However recently it seems to be taking a long time to get things onto WordPress.tv. With that in mind, I set about trying to find a quicker solution that still produced a good quality video and did not cost the earth in terms of hardware and post-production time.
Before I continue with this post, I just want to outline that I am fully aware that all of this is done by volunteers and by no means is this post de-valuing the work they do, rather trying to pose an improved way to make life easier for everyone.
WordCamp Central video equipment
WordCamp Central currently have a suite of cameras and audio equipment for use at WordCamps in the US, Europe or Canada. This is great and involves an HD camera and wireless audio transmitters and receivers. However, this needs to be shipped around the world in order to get to the WordCamps which can be costly and take time.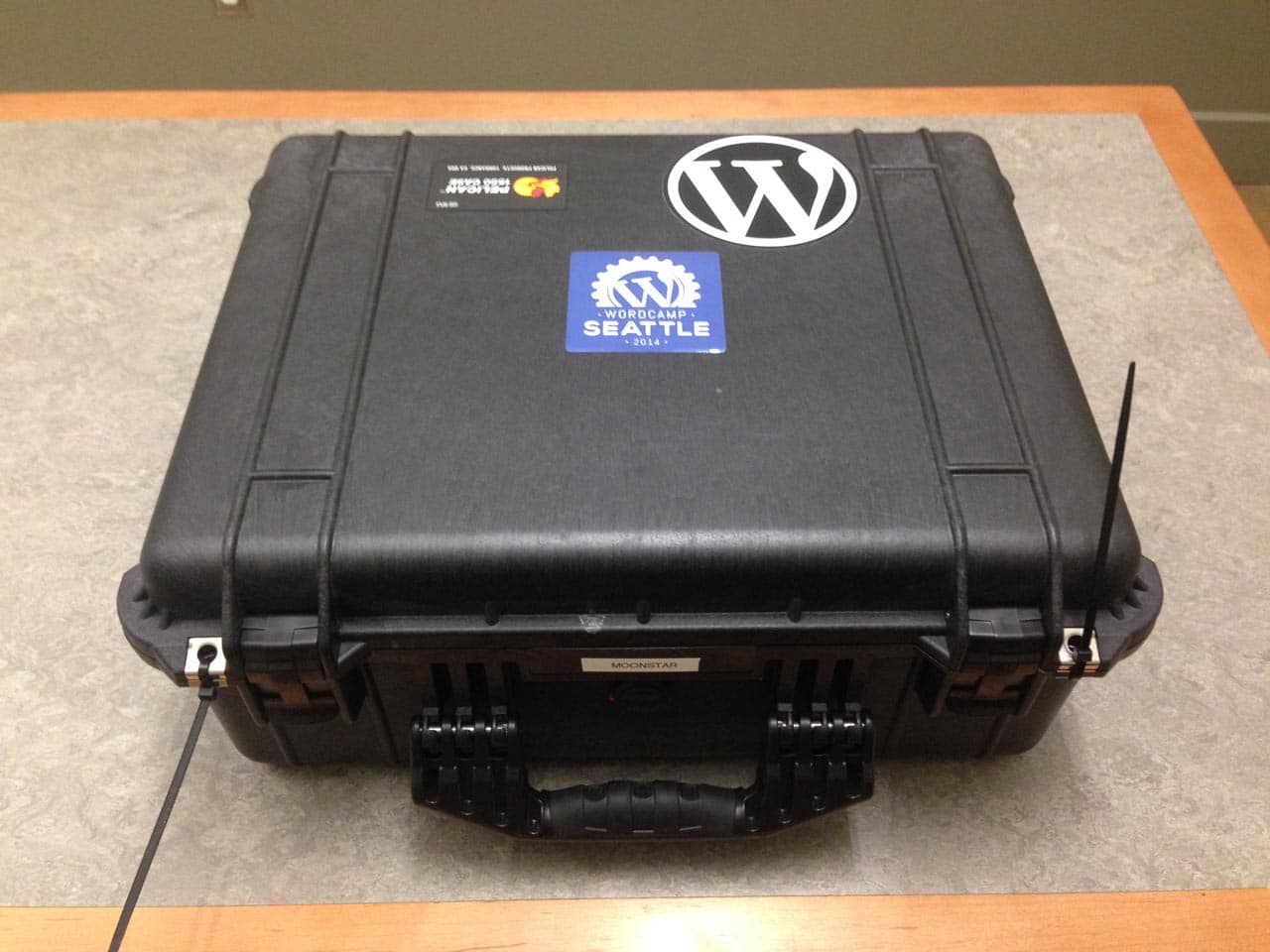 In addition to this, the video files that come off the cameras can be large and moving large files between computers can be tricky and hence the ease of editing is difficult.
The other difficult thing is that the video/audio files are separate from the screencast of the presenter's slides. This means you have two video files to merge into one.
My current video/audio setup for recording WordCamp talks
Not only WordCamp talks, but I have used this at local meet-ups too. When trying to come up with this setup I had a few goals in mind. I wanted to keep the price down as much as possible. I also wanted to kit to be portable, so that it could be transported easily in a laptop bag. Finally, it still had to be decent quality.
The idea with my setup was to capture the entire presentation in one piece of software on my laptop, using a video camera and external audio all connected to the laptop. I would also record my screen at the same time.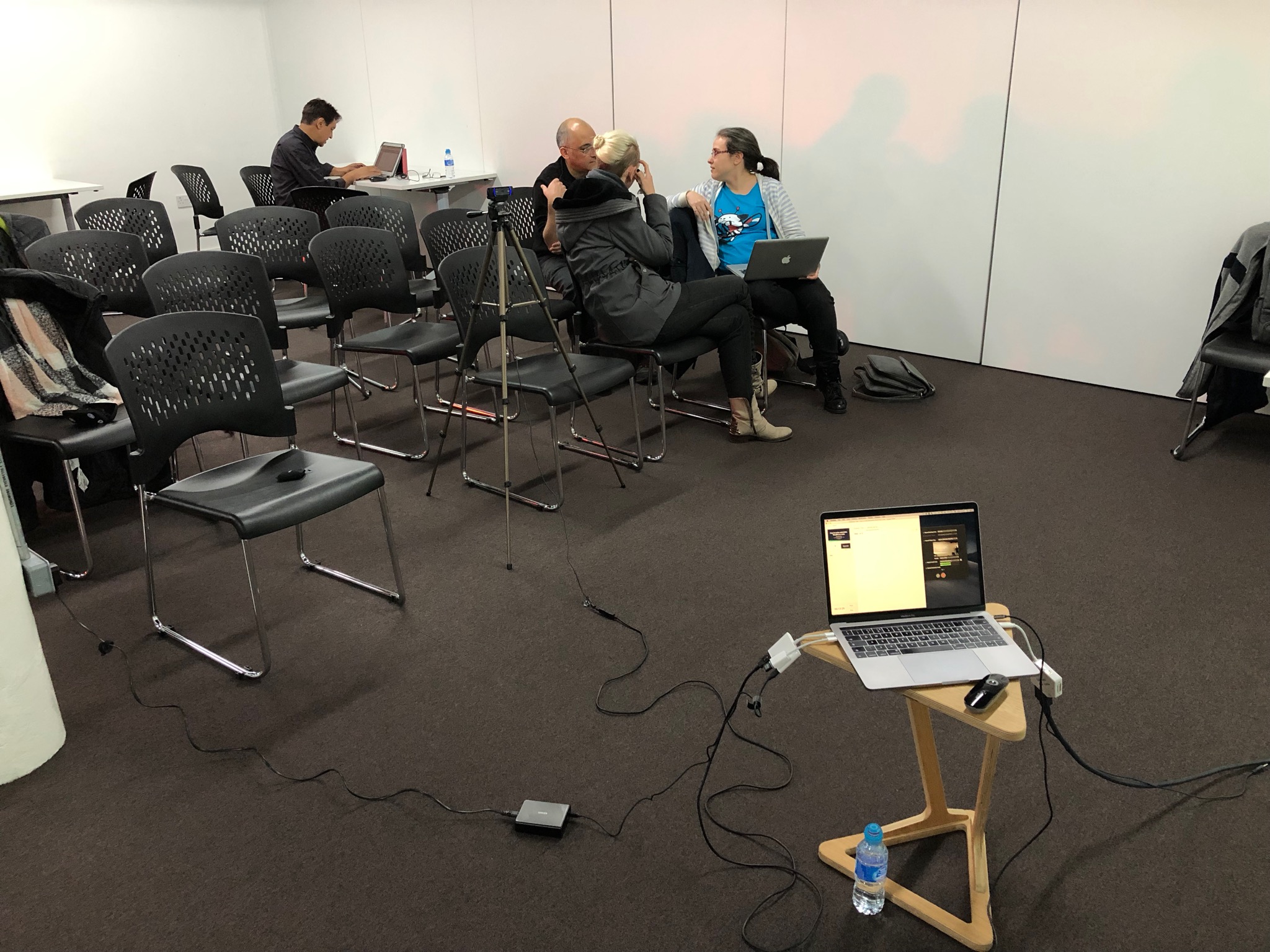 Below is the final kit that I settled on:
Screenflow
This is a piece of software for Mac, that allows you to record your screen, external audio from a connected Mic and also a feed from a webcam. It also provides pretty good editing facilities too.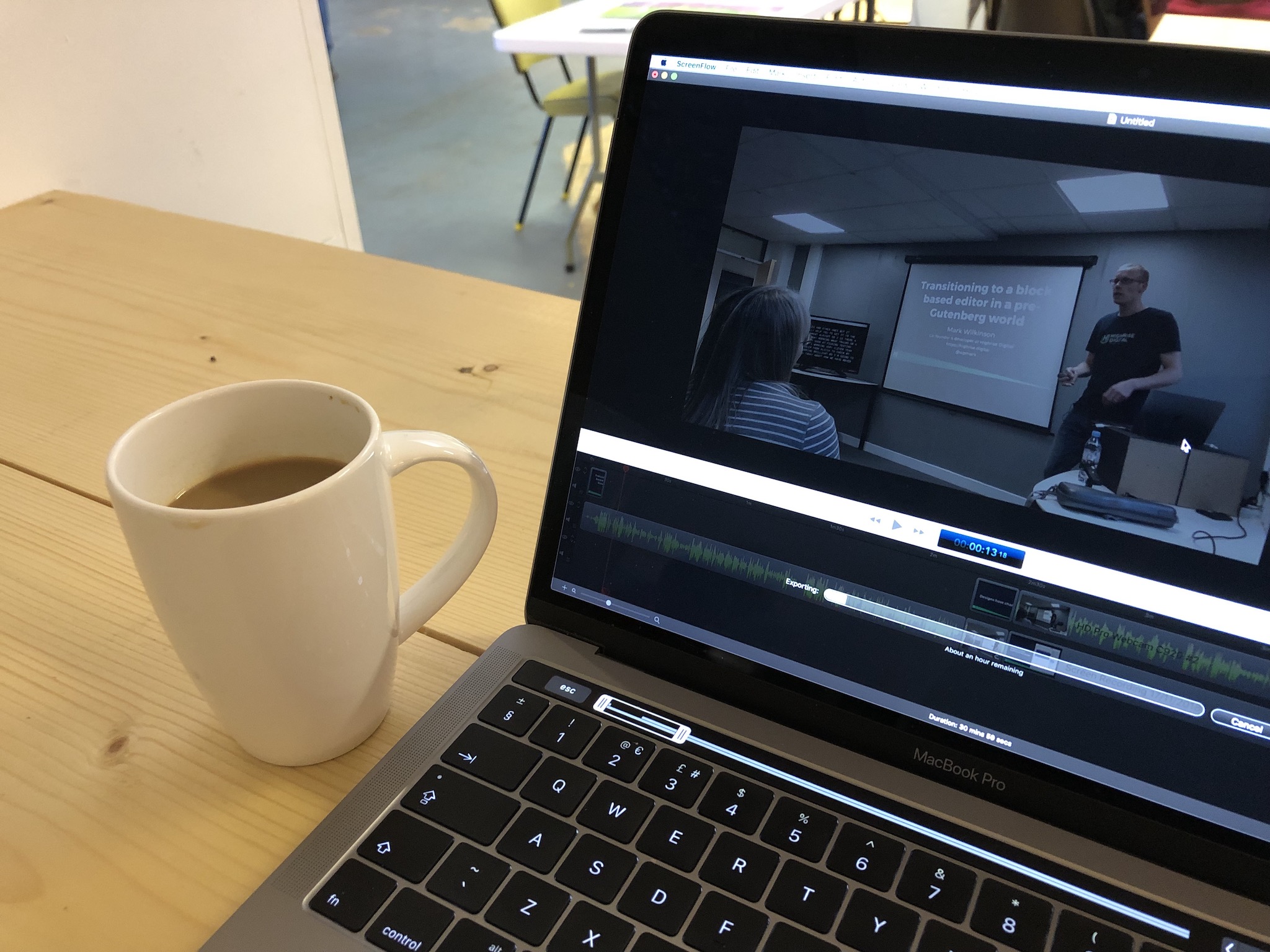 Price: $129
The Logitech c920 HD Webcam
Initially, I thought it using the laptop camera however that you mean that the camera would be too close to the subject. Therefore I thought that there would be nothing wrong with an external webcam because Screenflow would still pick this up.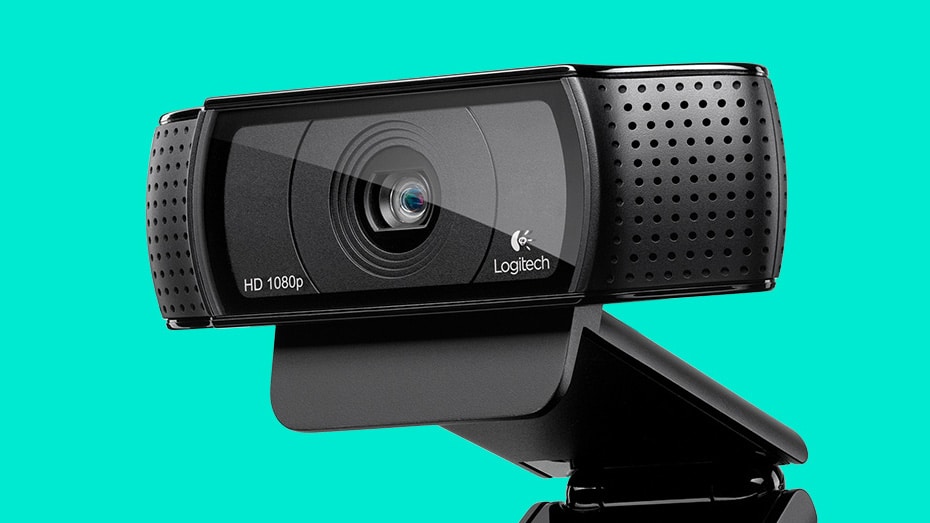 We had already purchased this camera for one of our employees and it worked really well, recording good quality video.
Price: $65
Lavalier Microphone
As the presenter is likely to be stood further away from the laptop during recording (although not a million miles away) an external Mic would ensure better quality audio. I also use a standard 2-metre headphone extension cable so the presenter can be about 2.5 metres from the laptop.
Price: $10
Basic tripod
To make sure the camera is not looking up at the subject, a simple tripod works well and the webcam above is tripod mountable which means it is secure. I also use a standard 3-metre USB extension cable so the camera can be about 3.5 metres from the laptop, which means you get a nice wider shot.
Price: $15
All this kit adds up to less than $220 dollars. In addition to this, and perhaps more importantly in terms of getting videos published quickly is the speed on editing.
I last used this setup at WordCamp Manchester 2019 and I managed to have the video edited in about 30 minutes, the same evening of the WordCamp and uploaded to Youtube within a further 90 minutes.
An additional advantage with using Youtube is the quite superb audio captioning for the videos which are automatic and does not require any work from the video editor. It is also extremely (if not 100%) accurate.
The finished video
The finished video from WordCamp Manchester is below: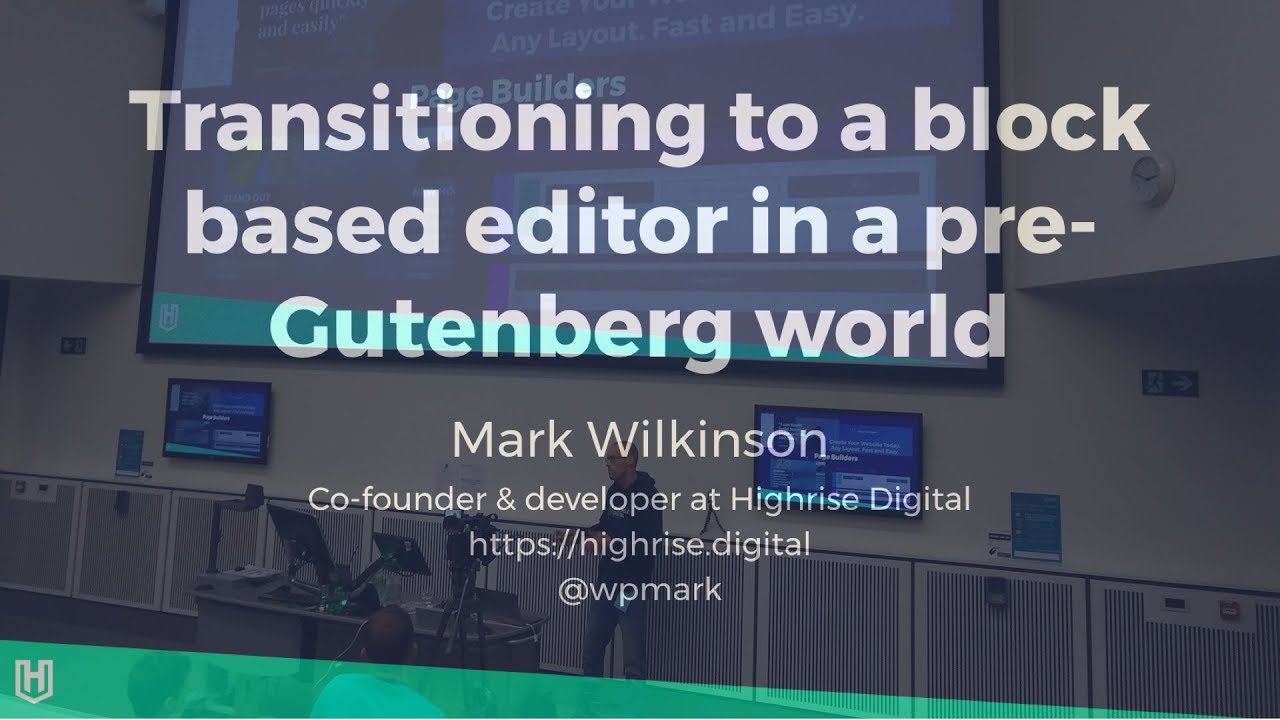 Photo credit: Claire Brotherton (@abrightclearweb)