Back in 2004, the web was a lot different to what it was now. Social media was only just a thing and most people didn't know about it and people generally did not write on the web – or at least a lot.
The previous year I had purchased my first domain name (markdw.co.uk) which I still use for email to this day, but had not got around to actually using it for a website.
Getting into the web through education
At the time I was working as a teacher and a new(ish) initiative landed at my door called eLearning. I was a Geography teacher back then and, as one of the tech-savvy teachers in the school, was tasked with finding a way of getting resources online for students to download and use.
At the time we had a 'web-guy' in school however he was tasked with building the school (corporate) website and therefore was not available. Having spoken to him it turned out I needed to learn something called HTML and CSS. This was a Friday afternoon and after he had given me a 30-minute demo on his machine of how to get started I headed home for the weekend armed with a copy of Macromedia Dreamweaver.
I returned on Monday with a completed website full of resources having spent most of the weekend working on the site. I was absolutely hooked with building for the web and I guess my life (well my career at least) would take new directions for this point.
This all escalated so that I was building sites for other subjects and before I knew it I had about 6 or 7 websites all in HTML and online – I had even understood the basics of DNS and domains and how to host the sites (no one in schools IT or IT support departments seemed to know) at this point.
This started to pose a problem, as teachers started to like the idea of being able to put their resources online for students to access – it saved them time I guess. I was inundated with requests for changes and additions to the sites and questions which usually started with "Mark, can we do …… [on the website]?". I loved it as it meant I could go learn something new about building websites to fulfil their needs.
Finding WordPress
However, after a while it became unmanageable and therefore I went on the lookout for something that meant the teachers could manage the content of their own sites.
After some Googling it became clear that what I needed was a CMS – a Content Management System. I can't, to this day remember how I found WordPress, but I did. It was December 2005, and WordPress was at version 1.5.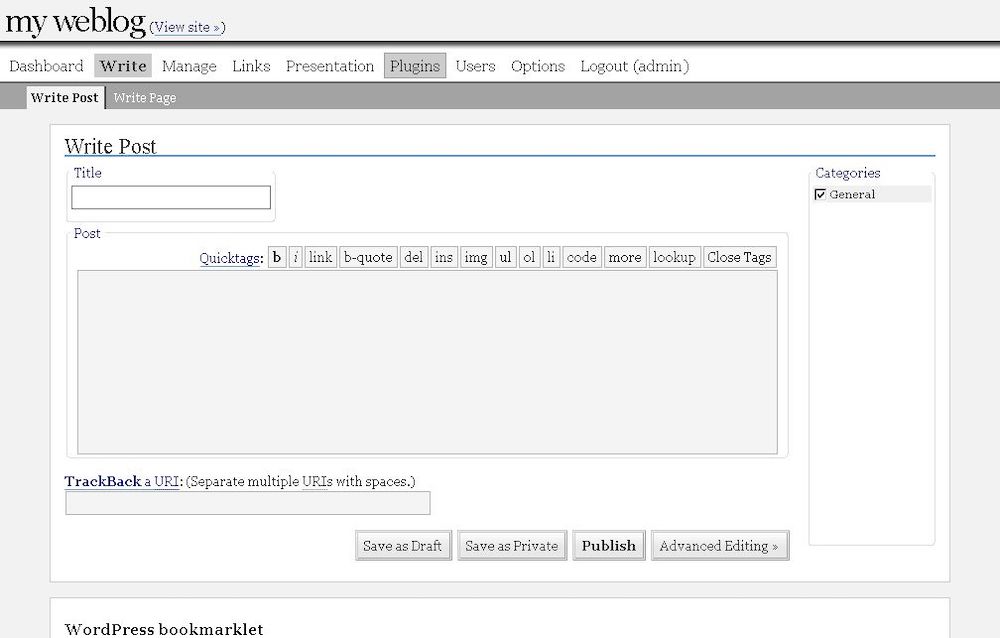 The next challenge was actually getting a WordPress site installed. I had hosting, which met the WordPress requirements, but what on earth was MySQL and PHP – I had certainly not heard of these before.
Back then hosts were not as good at giving you 1 click install tools and therefore I had to figure this stuff out for myself. I remember spending an evening trying to figure out how to create a database and find the connection details for the wp-config.php file – seems so easy now looking back! So I headed back to the school web guy for some help. He knew exactly what all that stuff meant and I quickly climbed over another barrier and had a WordPress site installed and running a few hours later.
I then began the tasks of migrating the static Dreamweaver built, HTML sites to WordPress. This helped me learn so much more with WordPress. Like many I am sure, I started learning how to modify the default themes to improve the look and feel and to make them fit better with the brand we had at the time.
Starting freelancing
Having worked on lots of sites at school, and indeed graduating(?) to building the schools own website with WordPress (see above for both iterations I designed and built), I started getting better and better at building sites.
I started freelancing building sites for local businesses. These were just small sizes for hundreds of pounds and no more but I started to understand, figure out and learn what could be done with WordPress.
At the same time, I moved roles in education to subject leader of ICT (weird for a Geography teacher with no qualifications in ICT or Computing but that is another story). I was now starting to teach web design, along with the rest of the curriculum and I loved it.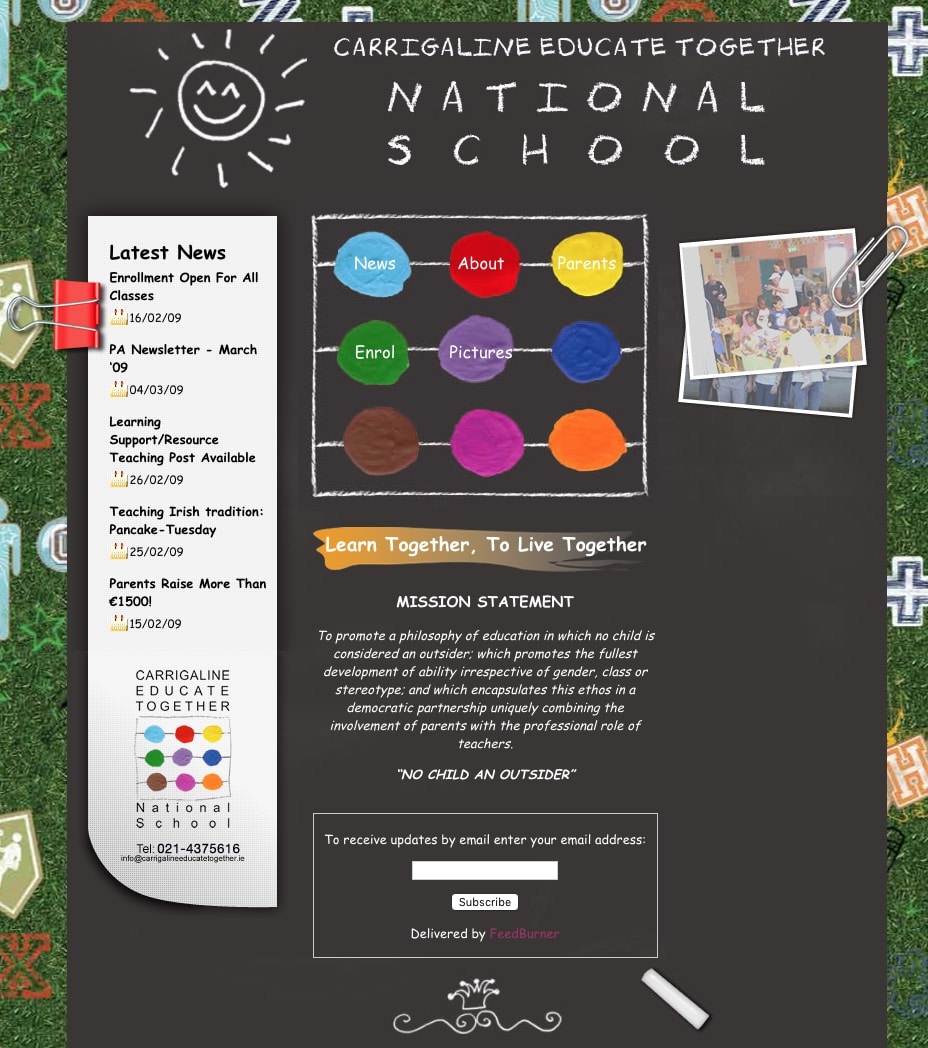 Outside of education, my freelancing got better and better, with my increased skills and knowledge of WordPress, all self-taught helping to win bigger projects and better clients.
So much so that in 2013 I reached a point where both my teaching and freelancing with WordPress was holding each other back. I needed to break free of one and it was clear which was my real passion. It was a big career change and a leap of faith but I am so glad I finished teaching to freelance with WordPress full-time.
I freelanced solo for a further 2 years, often working with other digital agencies including Pixel Junction and Compass Design as well as other freelancers including Keith Devon. It was a great couple of years and again, as I was able to focus on one thing I got better and better at WordPress development.
Giving back to WordPress
Part of me using WordPress over the years has meant that I have wanted to give back to the open source community that has supported and helped me over the years.
View all my WordPress related talks here.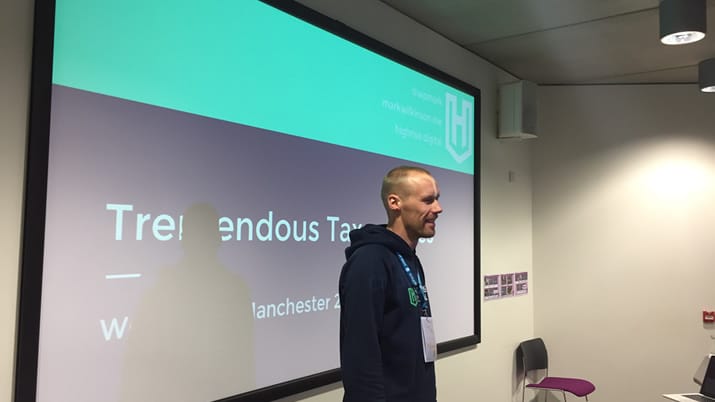 I do this where I can but some of the ways include speaking at WordCamps and local meetups, as well as helping to organise WordPress Lancaster 2013.
Highrise Digital and the future
In February of 2016, Keith Devon and I, having worked on several projects as freelancers decided to form Highrise Digital Ltd – a WordPress development agency.

We are now a 4 person team and growing.
Thank you, WordPress
WordPress has no undoubtedly changed my life for the better. It has allowed me to work from home, spend more time with the family and have much better work-life balance. Thank you to everyone who contributes to its success.